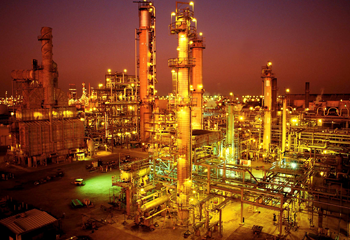 NDT Services
PSSI provides pre-screened and pre-certified techs in MT PT UTT UTSW VT to inspection firms on an asneeded basis. RT and UTPA techs are pre-screened.

OUR MISSION is to build a "Professional" team of inspection personnel that can provide exceptional customer services in safety, quality, and integrity.

Safety is our first priority. The PSSINDT Safety program consists of a PSSI Occupational Safety Manual, our team is ISNET World Certified, we have 150,000+ man hours without any lost time injuries between 2011–2014. Our daily and weekly safety meetings include job audits by our senior management team.

We include the JHA program, although we generally complete our clients JHA's and comply with their auditing program.
We also conduct quarterly meetings with president and senior management team to review performance on each job.
API Visual
The API Visual provides an inspection of piping systems, storage tanks, pressure vessels, etc. in accordance with API standard practices.
CWI & QA/QC
Techniques are based on interpreting visual anomalies to determine test piece soundness as defined by the code or specifications. Specific industries require a variety of visual inspections to inspect their specific equipment.
Ultrasonic
Provides volumetric inspection of welds & materials for flaws that would be detrimental to the use of various components.
Magnetic Particle
Magnetic particle testing is accomplished by inducing a magnetic field in a ferromagnetic material and then dusting the surface with iron particles. The surface will produce magnetic poles and distort the magnetic field in such a way that the iron particles are attracted and concentrated making defects on the surface of the material visible.
Dye Penetrant
The dye penetrant testing can be used to locate discontinuities on material surfaces. A highly penetrating dye on the surface will enter discontinuities after a sufficient penetration time, and after removing the excess dye with a developing agent, the defects on the surface will be visible.

Visual Inspection
Visual testing or inspection offering a wide range of options to secure proper system or product quality.
Vendor Surveillance Inspection
Verification that client's suppliers are adhering to the requirements of the design specifications and drawings.
NACE CIP Coating
Provides an inspection of various coatings and cathodic protection of various materials that are corrosive to the environment.
Rope Access
Provides an immediate access in a safe manner to areas that would normally require scaffolding or other lifting equipment.
Radiographic Inspection
Provides volumetric examination of welds & materials for flaws without jeopardizing the integrity of the part.
Positive Material Identification (PMI)
Verification of the material composition to ensure compatibility of materials to products or weld metals.
PSSI NDT is a company of and the PSSI NDT logo is a registered trademark of PSSI Companies, Incorporated.
© 2015 PSSI Companies, Inc. All Rights Reserved.